Now you can try the latest version of the Sincpac C3D Full Edition with a 28-Day Trial activation!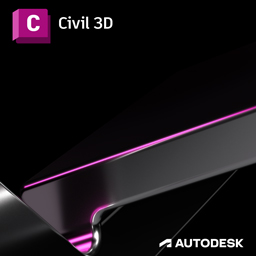 Click on the link below to download the installer.  After installing, you will need to request an activation code from Quux Software - full instructions appear on-screen.  Simply hit the button to request a Trial Edition that appears whenever you attempt to run a disabled command.  Or, you can also type SPREGISTER at any time, and follow the instructions that appear on-screen to request your activation code.
When you then receive and enter your activation code, all features will be enabled for 28 days.  At the end of 28 days, all premium features will once again be disabled, and you will need to purchase a license to regain use of those features.  Or, feel free to continue to use the Free features indefinitely.
The Sincpac C3D self-installer quickly and easily adds the Sincpac C3D to your system.  It can be completely removed, just as easily, simply by going to the Windows Control Panel "Add/Remove Programs" wizard (or "Programs and Features" on Windows 7 and newer).  The Sincpac C3D is designed to impact your system in as minimal a way as possible; it does not even touch your CUI files.  There is a CUI file (containing a menu of the commands) available that you may also load into your workspace if you wish, but that choice is left to you. The CUI we provide has not been updated for any commands added since mid-2011.  By default, the Sincpac C3D adds some context (right-click) menus, but if you prefer, these menus may also be disabled, using the settings in the OPTIONS tab.
Enjoy!
If you have downloaded an earlier version of the self-installer package found here, you should not need to uninstall the existing version before installing this updated version.  Simply install the new version; it should automatically install over the older version.  However, should you encounter any issues, uninstall the Sincpac C3D using the Add/Remove Programs wizard in the Windows control panel, then install the new version.
To install, first click on the link below to download the installer, then double-click on the executable file to install the Sincpac C3D.  You must have administrative privileges to run the installer.
Be sure to select the correct version for your product.